Efficient Office Relocation: Making Your Business Move with JMD Packers and Movers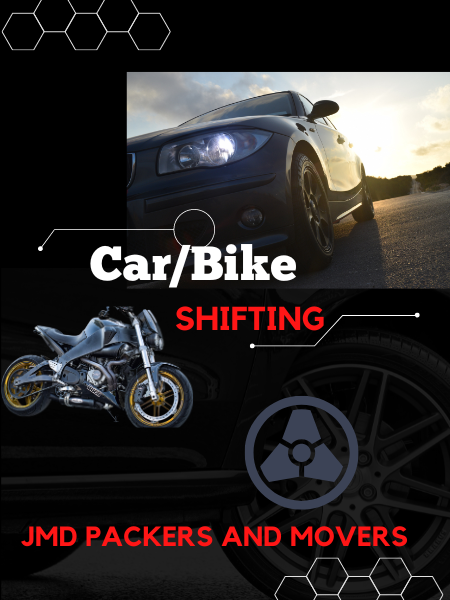 Packers and Movers
Home Shifting
Office Shifting
Bike Shifting
Car Shifting
Packing and Unpacking
Loading and Unloading.
Author:
JMD Packers and Movers
Date:
21/08/2023 06:06 pm
Is your business gearing up for a big move? Office relocations can be complex and challenging, but with the expertise of JMD Packers and Movers, your transition can be smooth and efficient. As a leader in holistic shifting services, including office relocation, home shifting, car and bike transportation, packing and unpacking, and loading and unloading services, JMD Packers and Movers is here to guide you through every step of the process.

1. Tailored Office Relocation Solutions
Every office move is unique, and that's why JMD Packers and Movers offers tailored solutions for your business relocation needs. From packing sensitive equipment to transferring office furniture, our team ensures that your assets are safely transported to your new location, minimizing downtime and disruptions.
2. Minimizing Downtime, Maximizing Productivity
We understand that time is money for your business. Our efficient office relocation services are designed to minimize downtime during the move. Our experienced team plans the move meticulously, ensuring that your operations can resume quickly at the new location, helping you maintain productivity.
3. Safe Handling of Sensitive Equipment
Office relocations often involve delicate electronics and sensitive equipment. JMD Packers and Movers specializes in safe handling and transportation of such items. Our packing experts use high-quality materials and techniques to secure your equipment, guaranteeing that they arrive at the new location in pristine condition.
4. Expert Packing and Unpacking Services
Packing and unpacking can be time-consuming tasks that take you away from focusing on your business. With our expert packing and unpacking services, you can delegate this responsibility to us. We pack efficiently, label accurately, and unpack methodically, ensuring a smooth transition for your business.
5. Efficient Loading and Unloading
Loading and unloading heavy items can be risky and time-intensive. Our trained professionals are equipped with the right tools and techniques to handle the loading and unloading process seamlessly. We ensure the safety of your items and take the stress out of this critical phase of the move.
6. Comprehensive Vehicle Transportation
In addition to office equipment, we also offer comprehensive car and bike transportation services. Our specialized carriers ensure the safe transportation of your vehicles to the new location, allowing your employees to have their vehicles readily available at the new office.
7. Streamlined Logistics Management
Our expertise extends beyond packing and moving. JMD Packers and Movers manages the logistics of your entire move, ensuring that all aspects are coordinated smoothly. From coordinating transportation schedules to managing documentation, we have it all covered.
8. Stress-Free Transition
Moving your business doesn't have to be a headache. With JMD Packers and Movers by your side, your office relocation can be stress-free. Our team's professionalism, attention to detail, and commitment to customer satisfaction make us the partner you can trust for a successful move.
Conclusion
Efficient office relocation is crucial to maintaining business continuity. With JMD Packers and Movers, you're not just moving your office; you're partnering with experts who understand the unique needs of businesses. From strategic planning to meticulous execution, our holistic shifting services ensure a seamless move that sets the stage for your business's success at its new location. Contact us today to learn more about how we can make your business move an efficient and hassle-free process.